EL*C is launching a call for tender to recruit a consultant (or a company) to build its new website.
The time has come to restructure our web page. We started in a totally DIY and independent way with a simple WordPress template and now we need a better organised website, clear and leasable for a bigger audience with additional functionalities.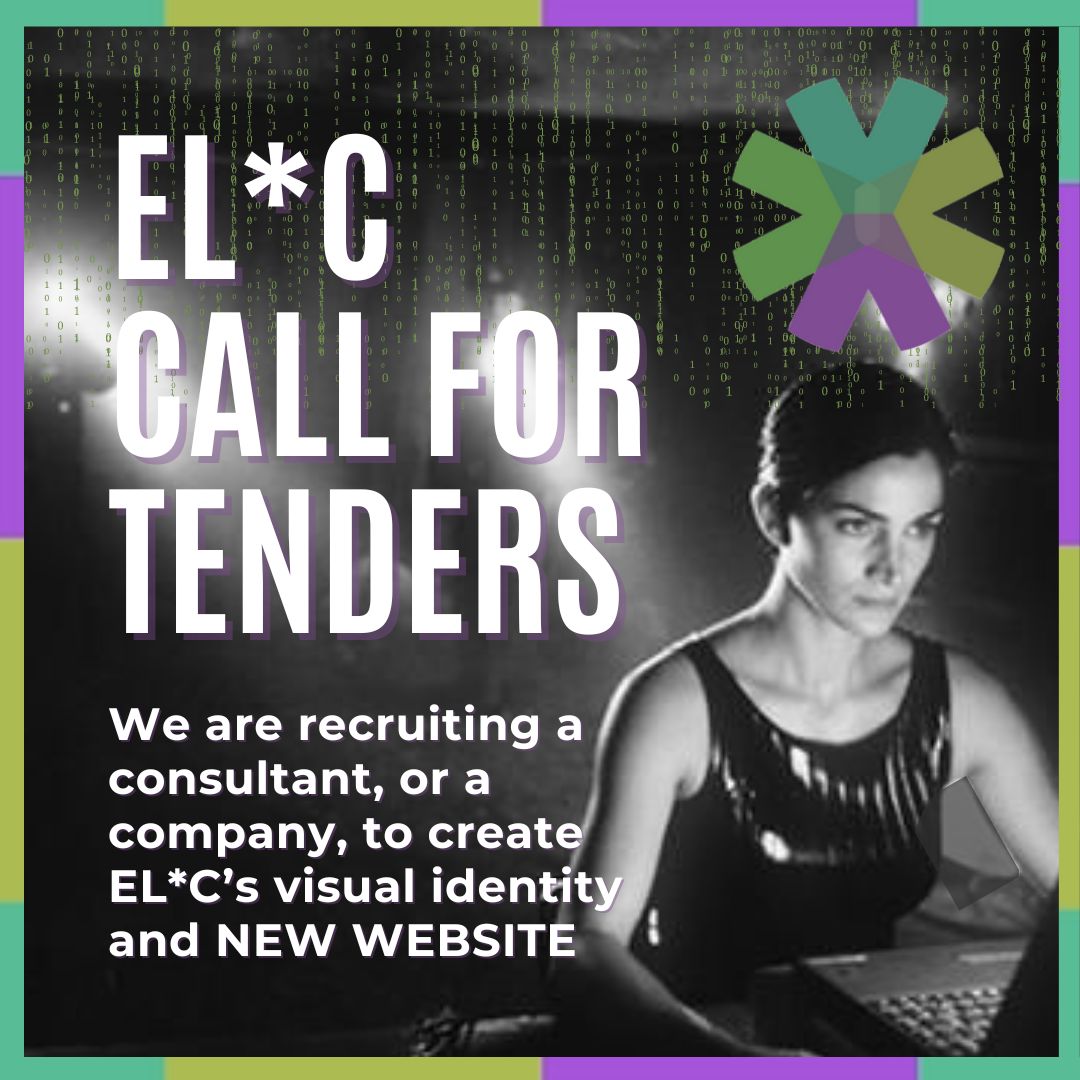 Needs for the EL*C new website ⤵️
#Visual Identity: 
– Logo, colors, fonts, documents layout, business cards, etc..
#Showcase EL*C:
– Info sharing: upcoming events, news
– Membership:
– About: Presentation of the organisation
– Who we are: Staff, board, NGO members, Milestones
– Showcase EL*C projects: Advocacy reports, Lesbophobia Observatory, Lesbian Chamber of commerce, Regranting, Lesbian archives (EL*C and ILIS as eg.), and the future ones..
– Donations
#Archive of the EL*C work:
– Archive of all the previous informations from the website used up until now
– Archive of the 2 conferences: sessions, speakers, program, visuals, etc..
#Membership management:
– fees collection and invoices,
– database for membership management: mailing lists following different criteria
#Intranet:
– A login only part for members (membership processing, votes, General Assembly, membership fee processing)
– Resource platform with reports, capacity building materials (podcasts, videos)

In order to apply please submit via email at info@lesbiangenius.org the following documents ⤵️
➢ CV detailing past and current professional experience;
➢ The technical proposal by filling the template provided below;
➢ The Provider, shall also send a quote (Pro Forma invoice), including:
> the Service Provider's name and address;
> its VAT number;
> the full list of services;
> the fee per type of deliverables (in EUR, tax exclusive);
> the total amount per type of deliverables (in EUR, tax exclusive);
> the total amount, tax exclusive, the applicable VAT rate, the amount of VAT and the amount VAT inclusive
> the bugdet should include all costs related to this consultancy, including for example travel costs.
All documents shall be submitted in English, failure to do so will result in the exclusion of the tender. If any of the documents listed above are missing, EL*C reserve the right to reject the tender.
DOWNLOAD THE CALL FOR TENDER HERE – Call for tenders
DOWNLOAD THE TEMPLATE FOR THE TECHNICAL PROPOSAL HERE – Technical Proposal Template
Deadline: All documents should be submitted via e-mail to the following email address: info@lesbiangenius.org by 15 August 2022