What: EL*C #4 Conference
When: Autumn 2024
Where: Kazakhstan
Why: To support and champion the lesbian movement in Central Asia
Who: EL*C & Feminita
How: Pre-register to show interest in participating!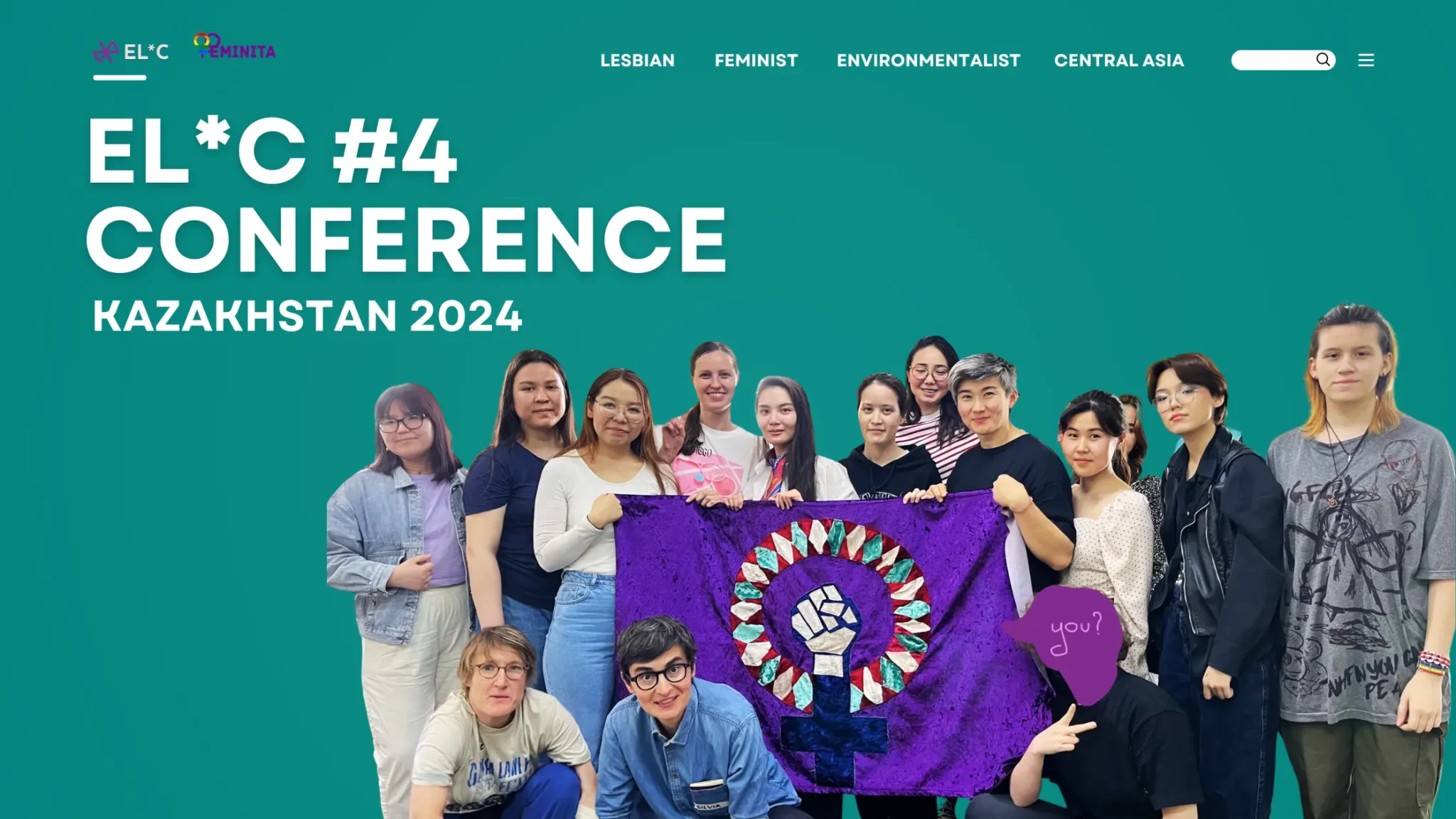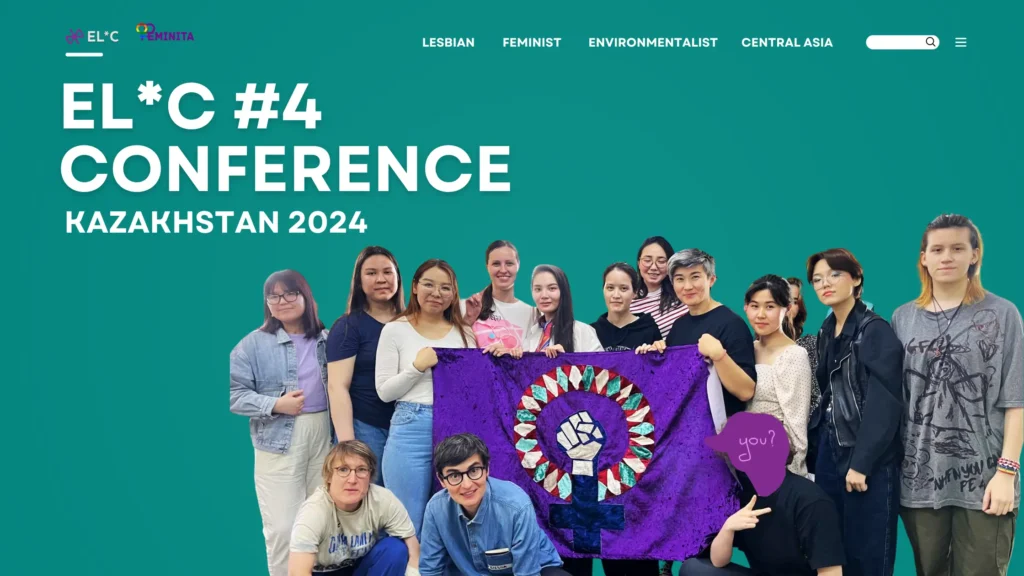 History
Created in 2016, the EuroCentralAsian Lesbian* Community (EL*C) is a vibrant network of lesbian NGOs and individuals from Europe and Central Asia, spreading from Lisbon to Bishkek, reaching Oslo all the way to Nicosia. Within a short time span, the EL*C has organized three international conferences on lesbian and feminist issues. Taking place in Austria (2017), Ukraine (2019) and Hungary (2022), these large-scale events peaked the interest of several hundred participants including activists, artists, researchers, politicians, social workers and ordinary citizens, joined by their common desire to meaningfully discuss a shared future characterized by fairness, prosperity, environmental consciousness, sustainability and a bolder lesbian-centric thought and presence. 
Co-organizers


Feminita, the Kazakhstan Feminist Initiative, is a grassroots collective with a queer and feminist approach. Its mission is to foster and empower communities of women's rights activists, working towards social, political, economic, and cultural transformation for marginalized groups in Kazakhstan, including lesbian, bisexual, queer, transgender women and women with disabilities.
Why an international lesbian conference in Kazakhstan?
This historic event marks the first international feminist and LGBTI+ conference held in Central Asia. Anticipating over 300 participants based on sustained attendance to our previous events, this conference will bring together professional practitioners, human rights defenders, politicians, academics, philanthropists, and individuals from Central Asia, Europe and beyond. This event will provide a platform to engage in substantial discussions, and celebrate the importance of feminist solidarity and allyship, highlighting the need for international cooperation to safeguard hard-earned progress in gender justice against anti-gender movements in Central Asia and all over the world.
By embracing ecofeminism, the EL*C conference in Kazakhstan will address the interdependence of  lesbian rights, opposition to gender-based oppression, and environmentalism, emphasising the need for a holistic approach that addresses the exploitation of both women and gender minorities with the natural world while advocating for social justice and sustainability.
In addition to the insightful workshops and plenary panels, attendees will have the unique opportunity to experience the culture and beauty of the host country and region and get to know Kazakhstan's extraordinary experiences, history, breath-taking natural landscapes, and exceptional architectural blend of tradition and modernity. By showcasing the remarkable Kazakhstani values of diversity, inclusivity, and social responsibility, the 4th EL*C conference will contribute to furthering human rights, feminism and environmental justice advancements in Central Asia.
Pre-register to show interest in participating & support the Central Asian lesbian movement!
We will contact you when registration opens and more information is available. The pre-registration form is available in the following languages: